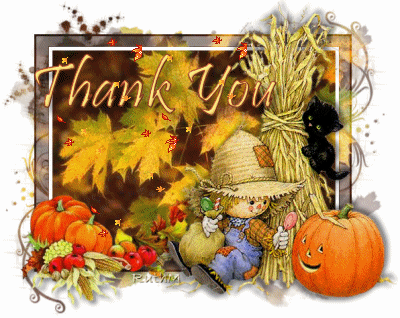 Colors Of Blessing Article
By: Susan Y Nikitenko
July, 2010
Our Lord has a wonderful since of humor. God has blessed me with two beautiful daughters that like to goof off. When I have felt down or disappointed, they try to make me laugh. I have done the same for them in past years. My daughter threatened me one day and said... "Mom, if you don't straighten up I'm going to moon you." We'll the shock of it all made me laugh. I told her she'd better not or she'd be in trouble. Well, I felt down again a couple days ago. While we were in the car my girls and my Son Inlaw were threatening to moon me. I laughed and told them, "You'd better straighten up or I'm going to moon you." We were kidding of course, but we had a good laugh.
We went to the Massillon Tiger football game and while I was watching the game, I looked up at the dark sky and noticed a very dark cloud with a bright white edging. I watched as a harvest moon peeked out from behind a very black cloud. Slowly it arose to reveal a beautiful full bright moon. It looked bigger than normal. I started laughing hysterically. As I realized, I had just been mooned. I could hear God whisper to my heart. "I heard what you said, and I'm going to moon you." God always has the best medicine. He does fill my heart with laughter.
Tonight I brought a fall poem I'd like to share with you.
I wrote this poem after reading a devotion that touched my heart. God
painted this picture within my mind as I wrote it down in tears.
I remembered my children when they were little. I could hear their child like laughs and see their little face's smiling. I even saw the little smiling face of Jackson Grace a little boy that was part of our lives for almost five years and as I write this, I think of Madie His little sister. I'm sure she'd love playing in the leaves here in Ohio one day. I felt sad and missed those times. I wanted to hold them and play with them.
I try to turn my poetry into something that will exemplify Christ. In this poem, think of each leaf as a blessing. One leaf could be forgiveness, another leaf love, one leaf joy and another peace, the list goes on as to the many blessings God bestows upon His children. We have choices in life and I've made my share of bad ones, but I've made good choices too. Many sad times turn into joyful times simply by turning to Christ and focusing on His goodness and His hope. Peace comes along when our mind is fixed upon Him. It makes me laugh to see myself sitting in a pile of colorful blessings My family, my home, a free nation, salvation through Christ and God's forever love for me.
Yes, life sometimes is painful and disappointing. We must keep going, keep trusting and reflecting upon His blessings. Oh, how
good He is through both good times and bad. You know the old saying.... If life gives you lemons make lemonade. You know what I think, If life gives you lemons make lemon cake.
I was thinking today of the many blessings America has now and in days gone by. I know we must get angry about some things in a controlled Godly fashion of course, or our country would be in bigger trouble, but we must not forget to Praise God.
I believe sin will bring down a nation, a family, a church and a life. I believe sin will rob us of God's blessings. I'm for some changes in America, but some changes are not good ones. Any change that goes against scripture or twist scripture to make sin look acceptable to God is not a good one.
Yes we must move on to the future but we cannot forget the past. We cannot forget God. We cannot let sin be the downfall of this nation. We must praise, We must pray and turn back to a time of purity. Love of nation, love of family and love of God. Now when I say God, I mean the God of the Bible.
I know I'm a nobody..... but my God is a great big somebody........and He loves me and He loves you too. That makes us all a somebody.
The Bible teaches us to encourage ourselves in the Lord. What better way than to focus on all the bounty of God's blessings.
1Samuel 30:6b
David encouraged himself in the LORD his God.
Take time to laugh with your spouse, take time to listen and play with your children, Forgive others, take hold of each blessing and just praise God. Don't forget to be thankful for our nation because we could lose her tomorrow. Remember 9/11 ?
Review Terms
Poetry And Other Materials On This Site Can Be Freely Used . This Page Offers Resources For Christian Bible Centered Non-Profit Purposes.
They
Must Remain Unchanged In Any Way.
---- If You Have Any Requests, E-mail Me At My New Email... susannikitenko@gmail.com
You may not use my materials for anything illegal,
immoral or offensive

.
All Other Purposes For Change Are With Permission Only.
All my poems with stories are both real and fictional designed to illustrate a biblical truth.
All Rights Reserved. Please Include Credit And Site Name And Link Back To This Blog.
Thank-You.
Blog Owner: Susan Nikitenko
Poetry And Writings On This Site Can Be Freely Used For Christian Bible Centered Non-Profit Ministries And must Remain Unchanged In Any Way. All Other Purposes Are With Permission Only. You May Make Requests At "treasurebox18@yahoo.com" All Rights Reserved